CRIME STOPPERS: Springfield police capture burglary suspect
Mykayla Elaine Harris is also charged with felony car theft, and stealing in Greene County.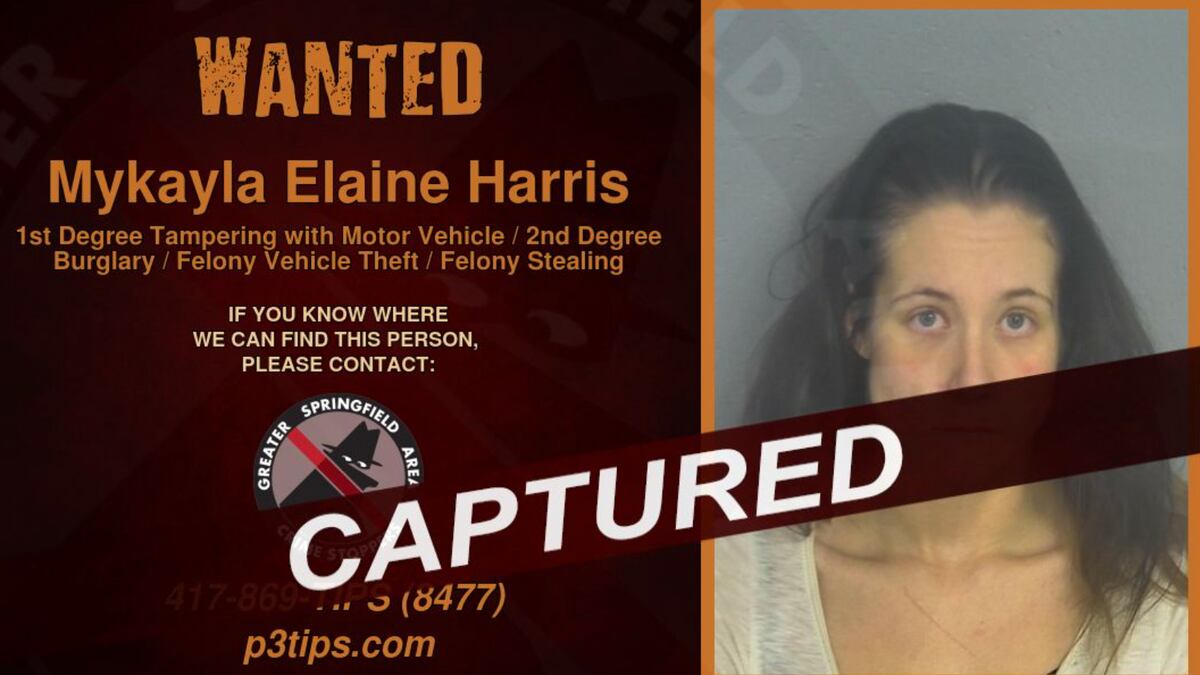 Published: Dec. 16, 2020 at 7:00 AM CST
SPRINGFIELD, Mo. (KY3) -
Springfield police captured Mykayla Elaine Harris again. KY3 featured the 30-year-old as a Crime Stoppers fugitive in October. Officers arrested her the next day.
Then after release, she was wanted on charges of felony car theft, second-degree burglary and felony stealing.
Detectives said she also uses the alias "Mykayla Satterwhite," and is nicknamed "Geminis Queen," and "Firefly Makani."
To report a correction or typo, please email digitalnews@ky3.com
Copyright 2020 KY3. All rights reserved.