FIRST ALERT WEATHER: A few showers for some this afternoon
More rain and storm chances overnight tonight and Saturday night
Published: Jul. 8, 2020 at 7:21 AM CDT
|
Updated: 4 hours ago
Friday will start off with mainly sunny skies, but clouds will begin to increase by late morning and into the afternoon. A few showers will also be possible, mainly west of highway 65 and south of I-44.
Other than that chance for a few showers, much of the area will see considerable cloudiness through the afternoon with winds mainly out of the southwest from 5 to 15 mph. High temperatures will generally be in the mid to upper 60s, but areas that see a bit of rain will see temperatures cool off into the lower 60s during the afternoon.
Tonight will be a mild night with winds turning to the southeast and ranging from 5 to 10 mph and lows dropping only into the mid 50s in most spots. Skies will be mostly cloudy and there is a chance for more showers, and possibly a storm or two, late tonight and into the early morning hours on Saturday.
After morning rain on Saturday, much of the day will be quiet with a mix of clouds and sunshine and much warmer temperatures. Highs will rise into the mid to upper 70s for most and winds will be southerly from 10 to 20 mph and gusty. Saturday night, mainly after midnight, we'll see a risk for some showers and thunderstorms. The best chance for these will be across the northern half of the region. These storms will likely be weakening as they move in, but one or two strong storms can't be ruled out.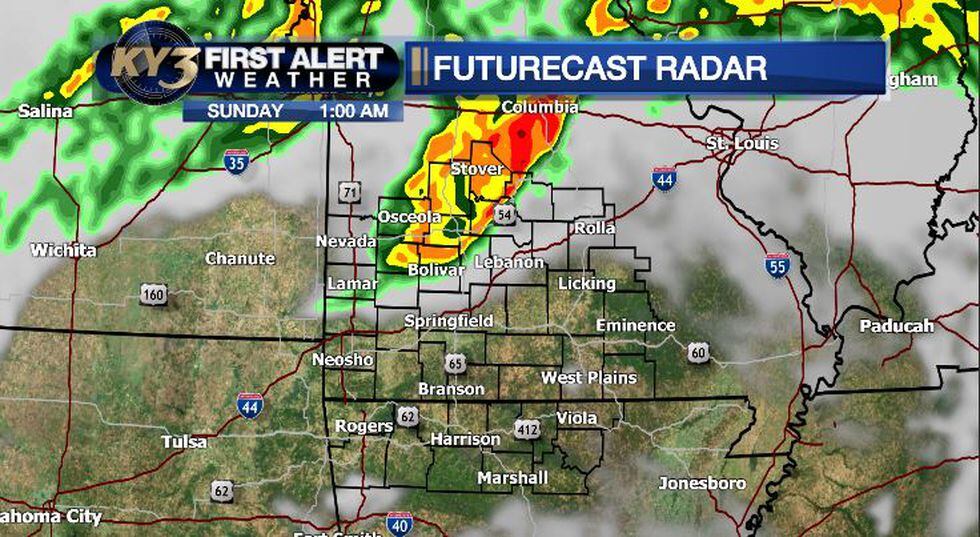 More showers and possibly a thunderstorm will continue into Sunday, but will be ending from west to east during the afternoon. I think most areas are rain-free by about 5 or 6 Sunday evening. All tolled, we'll see some decent weekend rainfall totals across the area by the time the last of the rain moves out.
Right now, much of the week looks cool with a chance for some showers, and possibly a thunderstorm, on Wednesday. Warmer weather is forecast to return to the area just in time for next weekend.