Taney County paramedics honor local life-savers at Tuesday's open house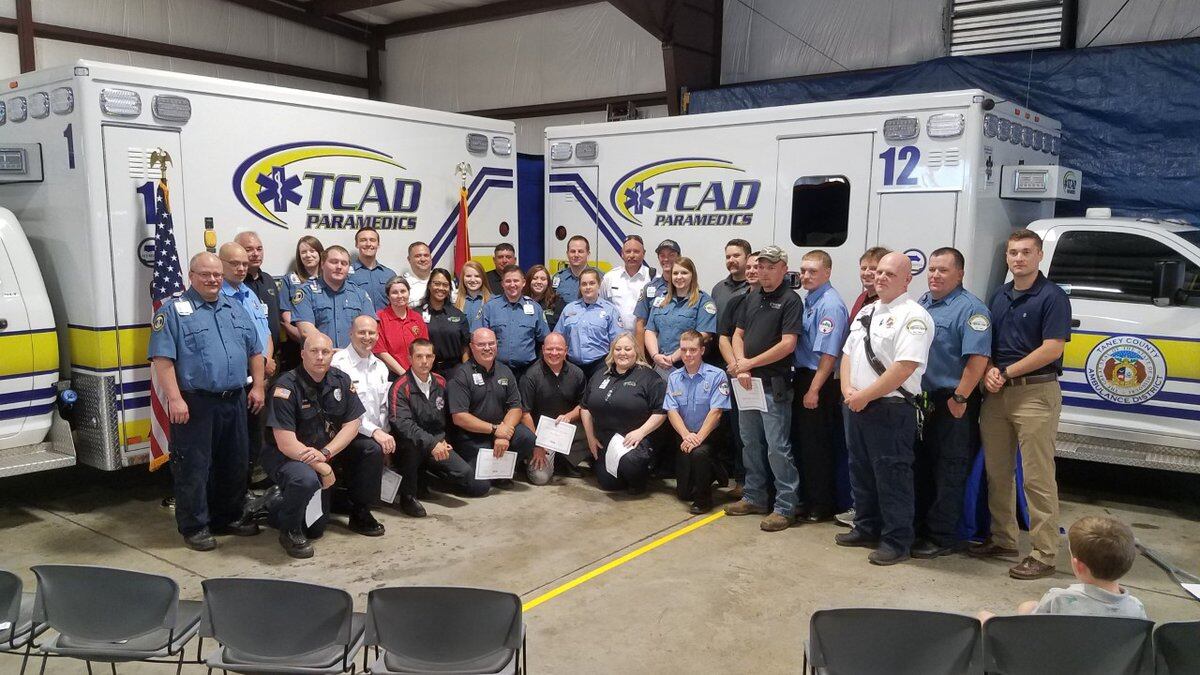 Published: May. 21, 2019 at 2:18 PM CDT
Local heroes were honored in Taney County for their efforts in saving people suffering from cardiac arrest.
During an open house event at the Taney County Ambulance District, people involved in saving eight lives from May 2018 to May 2019 were recognized with Life Saver Awards.
Linda Puyear was one person who was saved by bystanders' quick actions. She and her husband Scott were watching a movie at Branson's IMAX Theater when she went into cardiac arrest.
"I looked over at her and she was slumped down and her head was down. I thought she'd fallen asleep," Scott said.
Linda doesn't remember that day. However, Scott says a nurse and an off-duty firefighter from Southern Stone County were sitting nearby in the theater and offered to help.
"The fireman ended up picking her up and carrying her out to the lobby where they could lay her down flat," Scott said.
When paramedics arrived, the firefighter, the nurse, and Scott were doing CPR.
"Quality compressions were being done. They already had a rescue mask. They were doing ventilation for her, as well," Paramedic Robby Berscheid said.
Berscheid says if the strangers wouldn't have stepped in, Linda could have died.
"With cardiac arrest, time is muscle. You want to get somebody on the chest, doing compressions as quickly as possible," Berscheid said.
Paramedics say, unfortunately, situations like this often don't have a good ending.
"The national average for out-of-hospital cardiac survival is about 4 percent. In Taney County, we have a 33 percent survival rate," Ambulance District Spokesperson Lt. Johnathan Tudor said.
Lt. Tudor says the higher average is attributed to community training like free hands-only CPR courses and bystanders being willing to step in.
"You never know when a cardiac arrest event is going to happen," Berscheid said.
That's why the people who helped Linda, along with others who helped save lives, were recognized with the annual "Life Saver Award."
"We are very excited. We actually had eight life saves this year," Lt. Tudor said.
Paramedics say because of those bystanders and trained medical personell, people like Linda are here today.
"I've been given a miraculous second chance," Linda said.
Also at the open house event, the district headquarters in Hollister displayed all of its equipment, gave tours of the facilities, and let the public see if they have what it takes to be a paramedic.